Paul Marshall, McGowan Program Administrators' Managing Director of Active Shooter/Workplace Violence Insurance joins A.M. Best for an expert panel discussion at the RIMS 2018 conference. Marshall, Denise Balan (XL Catlin), Chris Parker (Beazley Group), and Harry Rhulan (Firestorm) discuss active shooter/workplace violence risk and insurance.
View the full interview below.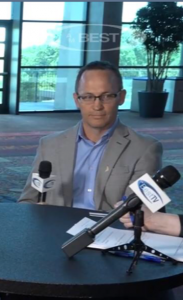 About Paul Marshall:
Paul Marshall has 25+ years of insurance and risk management expertise and is responsible for the formation, growth, profitability and overall strategy, of McGowan Active Shooter/Workplace Violence Insurance Programs. Since the program's inception, he has insured over 1,000 businesses, organizations, and events throughout the Unites States and was recently presented with Insurance Business America's Top Influencer / Innovator / Game-Changer Award. Over the last 25 years, Marshall has had direct experience in retail agency sales, program management, underwriting, and claims. He has authored multiple articles on the topics of Active Shooter, Workplace Violence, Deadly Weapon Attacks and is frequently news interviews and presents at industry conferences including PIA, PRIMA, URMIA, and Crittenden.
About RIMS:
RIMS, the risk management society™, is a not-for-profit organization representing more than 3,500 corporate, industrial, service, nonprofit, charitable and government entities throughout the world. RIMS has a membership of approximately 11,000 risk practitioners who are located in more than 60 countries.