Paul Marshall and Dianne Howard, ARM, will be speakers at this year's PRIMA Conference: Revving Up Risk Management in Indianapolis.
The presentation, "Active Shooter/Workplace Violence Insurance & Risk Mitigation Programs" will be held Tuesday, June 5 from 11:15 A.M – 12:30 P.M.
Want a sneak peak at the session? Listen to Marshall discuss active shooter/workplace violence insurance programs while he was recently a guest on the PRIMA Podcast.
---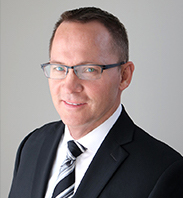 Paul Marshall, Managing Director – Active Shooter/Workplace Violence/Crisis Management Insurance, McGowan Program Administrators
Paul Marshall has 25+ years of insurance and risk management expertise and is responsible for the formation, growth, profitability, and overall strategy of McGowan Active Shooter/Workplace Violence Insurance Programs. Since the program's inception, he has insured over 1,000 businesses, organizations, and events throughout the Unites States and was recently presented with Insurance Business America's Top Influencer/Innovator/Game-Changer Award.
Over the last 25 years, Marshall has had direct experience in retail agency sales, program management, underwriting, and claims. He has authored multiple articles on the topics of active shooter, workplace violence, and deadly weapon attacks. Marshall frequently interviews with news outlets such as Reuters and presents at industry conferences including PIA, PRIMA, URMIA, and Crittenden.
McGowan Program Administrators (MPA) is one of America's leading underwriters of innovative insurance programs. MPA is a Managing General Underwriter and Program Manager. MPA designs, administers, and markets highly specialized insurance programs via agents and brokers. These programs are available exclusively through MPA. They are offered on "A" Rated paper and are available in all 50 states.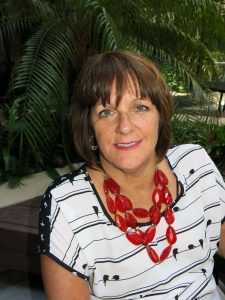 Dianne Howard, ARM – Director of Risk and Benefits Management,  Palm Beach County School District
Dianne has been the Director of Risk and Benefits Management for the School District of Palm Beach County for the past 22 years. She oversees the benefits, safety and property and casualty insurance programs for the 11th largest school district in the US, with 21,000 full time employees and over $5 billion in property values.
Dianne Howard began her career as an insurance adjuster before moving on to Risk Management, first for the City of North Miami and then for the City of Boca Raton, where she managed their liability claims, employee benefits and their insurance and safety programs
Dianne has a BA in Finance from the University of South Florida and a Masters in Health Care Administration from Florida International University. She also earned her Associates in Risk Management (ARM) designation from The Institutes.
Dianne has received numerous awards including the 2013 Benny Award for Benefits Leadership from Benefits News and the 2014 Business Insurance Benefit Manager of the Year. Her department was recently awarded the 2018 PRIMA Outstanding Achievement Award for a Public Risk Management Product for their special event planning guide.