After the 2007 shooting at Virginia Tech, numerous parties were left to pick up the pieces that a gunman left when he killed 32 people and injured 17 more on campus. Years after the incident, The Center for American Progress has released a report outlining the financial costs each party had to pay after the incident. Virginia Tech's portion of the costs was $38.77 million, but in total, the incident cost $48.2 million. The full report can be read here.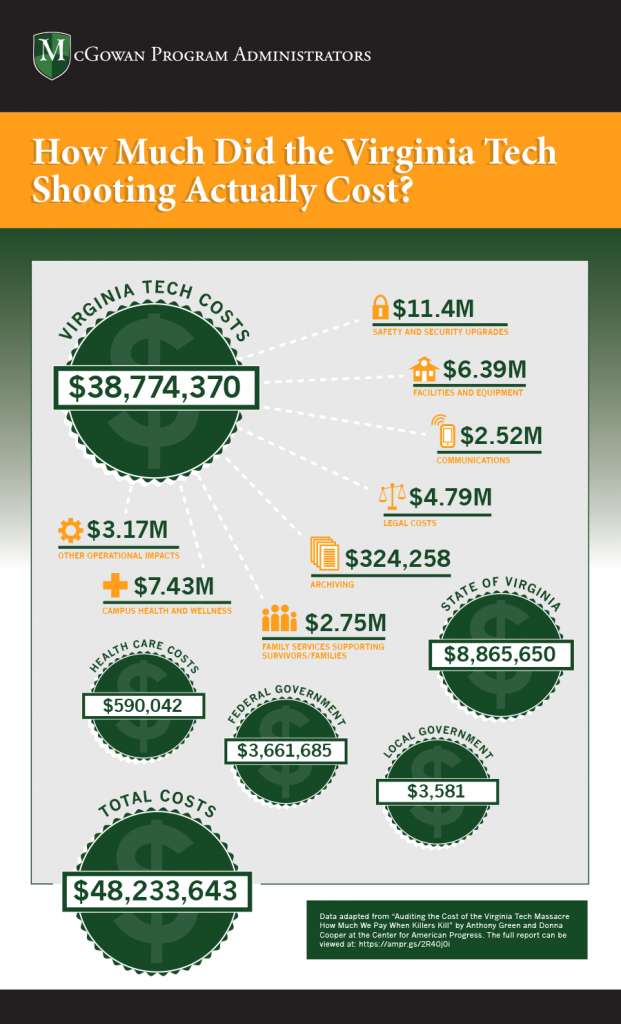 ---
---
Related articles:
7 Tips to Prevent Workplace Violence
Workplace Violence, Domestic Violence, and Active Shooters: What's the Link?
What Happens in the Aftermath of an Active Shooter Situation?